Robert Townsend, Haskell Anderson, Dan Martin, Marjorie Johnson, Laurence Fishburne, Carl Craig, PJ Jones and I were all classmates in the last formalized two-year conservatory of The Negro Ensemble Company Theater Training Program in 1978 – joining the likes of Sherman Hemsley, Hattie Winston, Giancarlo Esposito, Denzel Washington, Samuel L. Jackson, Esther Rolle, Roxie Roker, Denise Nicholas, Barbara Montgomery, Charles Weldon and Phylicia Rashad, who performed in various
NEC Productions
. Under the tutelage of Anderson Johnson, I was indoctrinated in the art of
acking
...
"Once you get on that stage, stop thinking about acting and, DO something. Even if you don't know how to act, you better ACK…even if it's just ackin' a fool! I'd rather you ack-a-fool than bore me trying to act. Forget about trying to get it right. The audience doesn't care about your motivation, they just care whether or not you're interesting. Reality TV celebrities like Snooki and NeNe are not recognized for their acting chops, but acking has made them stars. Meanwhile, Johnny Depp is a consummate actor but it can be argued that it's his acking abilities that made him a star too!

As an instructor for NEC's classes in Comedy Character Development & Acting for TV/Film (2012-15), I drew heavily on acking -- not as an instead of, but as an enhancement to acting. BIGGER-THAN-LIFE…but grounded in reality. I now coach privately with stand ups looking to segue into TV & Film and with dramatic actors yearning to do comedy.
* * *
I am very proud to be one of the contributors to this book.
It has a lot to offer both acting veterans as well as newcomers.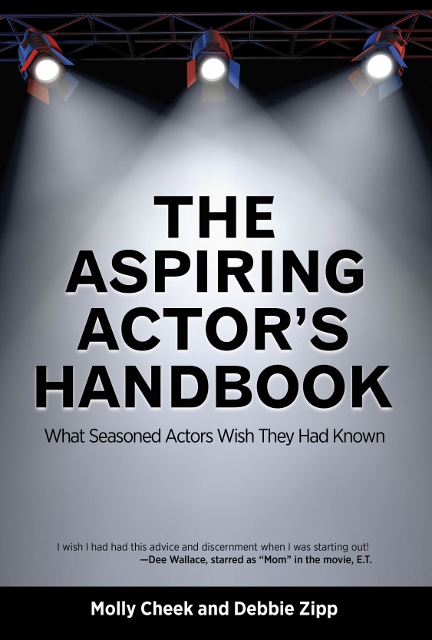 With Donnie Smith, Exec. Director of Donda's House, the nonprofit Arts & Music Foundation
for Chicago's South Side Youth named in honor of Kanye West's mother, Dr. Donda West.
I got to coach and judge potential students for their upcoming program in collaboration
with Chicago's famed Second City...and saw A LOT of terrific young talent!!!
Also found out Donnie is a fellow Sigma Gamma Rho sorority sister :)