Click on title card below for a nostalgic blast from the past!
Thirty-plus years before SCANDAL's "Olivia Pope" or HOW TO GET AWAY WITH MURDER's "Annalise Keating" -- or anybody was even thinking about BEING MARY JANE -- there was "DiDi Bannister," on the ABC soap opera EDGE OF NIGHT -- a smart and spirited young attorney who would set the standard for Network Television's smart and spirited professional African-American women characters who were to follow. I was also told by many young women that she was their inspiration to attend law school...I'd like to think that one of them was a young Michelle Robinson Obama! Click on the photo below for a link to the full article.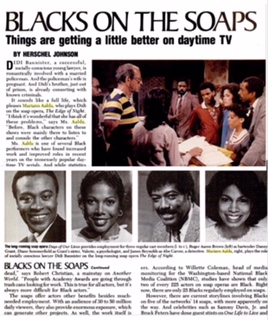 Thanks to EDGE OF NIGHT loyalists, the soap is experiencing a resurgence on the internet, with fans posting their treasured videotapes on YouTube and Facebook. Thanks to these fans, I am now able to chronicle the love story of "Calvin & Didi," who -- along with "Angie & Jessie" of ALL MY CHILDREN and "Ed & Carla" of ONE LIFE TO LIVE -- were one of the first Black super-couples on Daytime TV. The following video tribute to their love story was put together by EON super fan Timmy Faraday.
EON Fans are THE BEST!!! A Big shoutout to Norman Fisher, another superfine who edited more than an hour's worth of clips for a two-part compilation of "THE BEST OF DIDI BANNISTER" -- Click on the photos below of DiDi with her law partner Cliff and her lover Calvin to watch!
After Calvin came THIS GUY...whom I played opposite for three seasons on HBO's first hit series, FIRST & 10, as his beat down, broke down, cheated-on wife. I often wondered how much art imitated life in this show. In any case, there's a lot of interest in him, lately because of The People v O.J. Simpson: American Crime Story...the Oscar-winning documentary, O.J.Simpson: Made in America...and because he'll soon be out on parole.
Click on the link below the photo to see"DiDi" as Ellen Parker on FIRST & 10.
Thanks go out, again to, EON, superfan Timmy Farraday for putting it together.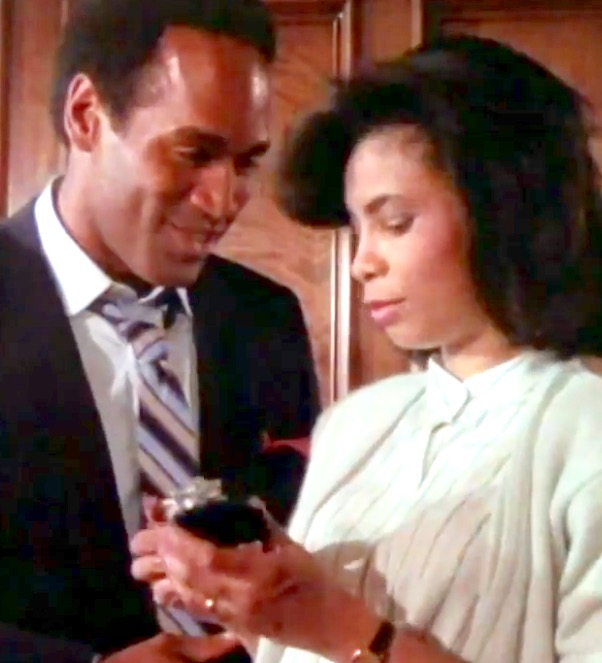 Continue your walk down memory lane with "CALVIN & DIDI" at the end of this SOAP OPERA DIGEST article.with some of the fans' favorite scenes. There's tons more clips uploaded by fans on YouTube if you want to see more!