I believe where lives intersect at the sharing of a story, new understanding and courage are fostered. It is a belief I have always infused into my work as a performer, writer and motivator. Storytelling (especially humorous stories) was the cornerstone of my performance art character, "Dr. Ginger Peechee-Keane, Adult Sex-Ed Evangelist & Mojo Motivator," in my first solo show, OCCUPY YUR VAGINA! ...which inspired women (and men!) to snap out of the spell cast by the media that women lose value and sexual viability with age. My new solo show -- HELP! I'VE FALLEN AND I CAN'T SHUT UP!!! expands on the theme of positive aging and also incorporates some of my own personal experiences as a woman working in the entertainment industry for more than four decades! "Dr. Ginger" fans needn't worry...she'll still make an appearance and share some of her wit & wisdom. But audiences will also get to get "up close & personal" with the real Mariann!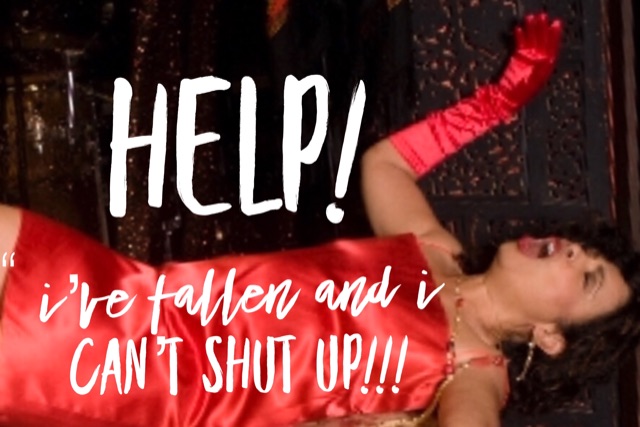 Al
ong with graduating from Southern Illinois University with concentrations in Theater & Journalism and the Negro Ensemble Company theatrical training program in New York City, I'm also an honors grad of the Hypnosis Motivational Institute in Tarzana, CA, where I spent a year training to use hypnosis therapeutically.
Cited by the State of California

&

"Volunteer of the Year" by the Los Angeles Dept. of Children's Services
...for my work with at-risk youth, I use Milton Erickson's teaching tales and humor to affect positive behavioral change.
Executive Women International

Screen Actors Guild

The Chicago Dept. of Human Services
~ ~ ~ ~ ~ ~
In
2017, AARP cited me as an Age Disruptor and featured me in their

campaign:
~ ~ ~ ~ ~ ~
Additionally, I've been interviewed on the influence and impact of diversity in the media and have appeared on:
ABC's Nightline
Tony Brown's Journal - PBS
~ ~ ~ ~ ~ ~
~ ~ ~ ~ ~ ~
I also contributed a humorous essay on mid-life dating and the practice of safe sex in Gil Robertson's heralded anthology on the HIV/AIDS crisis:
~ ~ ~ ~ ~ ~
I am also a frequent radio
guest & celebrity co-host on the topic of women and aging and my personal experiences in the entertainment industry...
On "REAL TALK WITH REAL PEOPLE w/ ART SIMS," WVON Radio, Chicago
----------------------------