I've spent 30 years in network television (20 of them in LA) working mostly on cushy sitcom & soap opera sets, but I got my start on the gritty streets of New York City doing bawdy sketch comedy and political satire on a pull-down stage off the side of a seen-better-days moving van with a baby on my hip. As you can see from the photo below, I've gone back to the streets as...
"Ginger-Peechee-Keane, Adult Sex-Ed Evangelist & Mojo Motivator."
What can I say? Once a hippie-chick, ALWAYS a hippie-chick...but with better jewelry.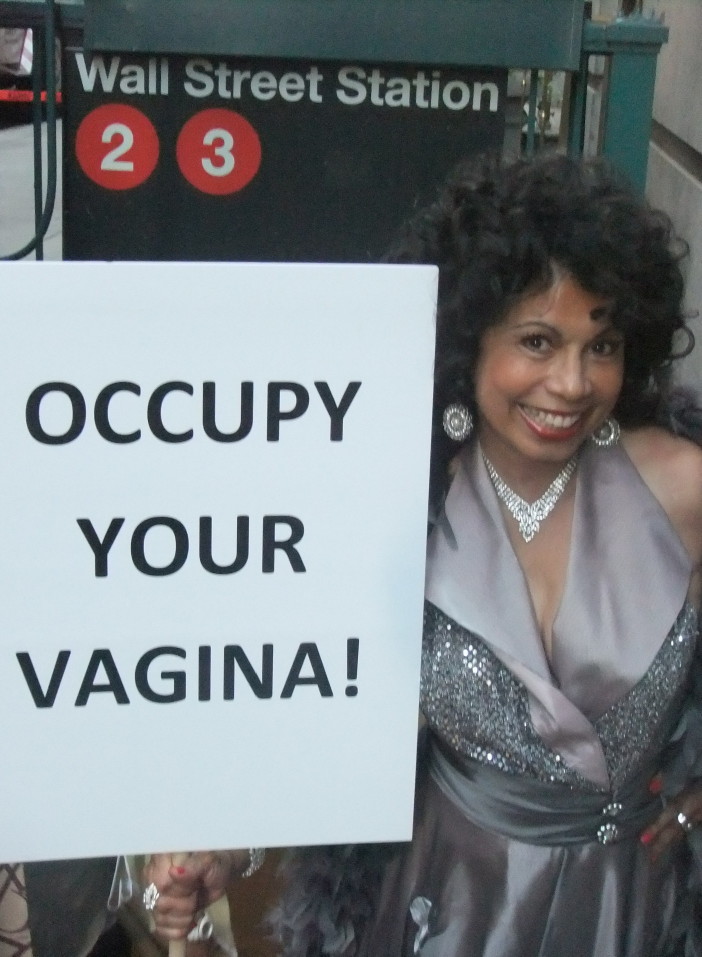 Founder
Ginger Peechee-Keane
Adult Sex-Ed Evangelist &
Mojo Motivator


* * *

Ginger Peechee-Keane, partnered with her sister Sonia as Co-CEO of M.O.I.S.T.!
-- the Multiple Orgasm Initiative for Sexual Transformation) --
set a goal to debunk the myth that older women have no interest in sex.

The sisters continue to offer their candid, laugh-filled presentations
but they've expanded their horizons.

With a relocation from LA to New York, Ginger became captivated with
the bravery and boldness of Wall Street's Occupy Movement.

In response to the increased threats she saw against women's reproductive rights
and access to healthcare
-- not to mention being deluged with horror stories of bad dates & boring sex --
she decided to actuate that boldness and bravery in


Occupy Your Vagina!...
"O.Y.-Va!"
* * *